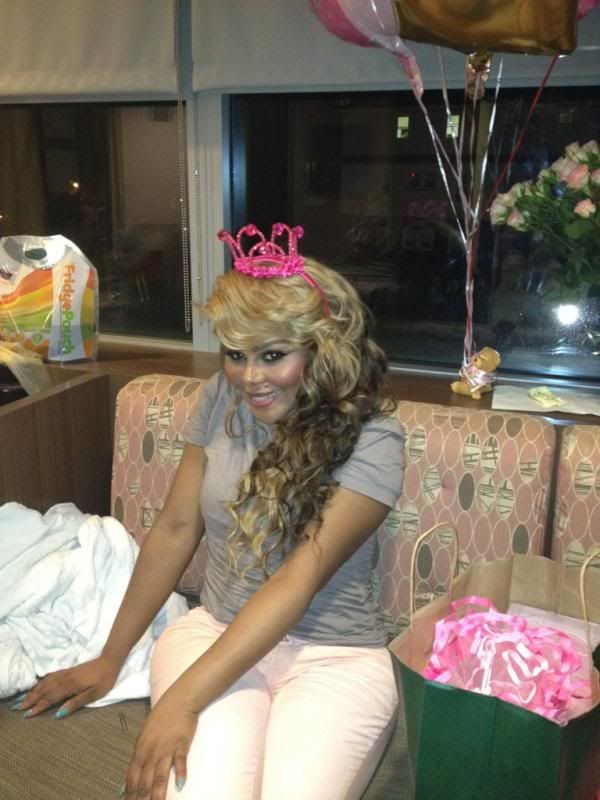 Lil' Kim is back on tour with an upcoming book and dicumentary
Lil' Kim is back with her new tour "Return of the Queen." She has also mentioned her upcoming book and documentary. During an interview on Chicago's "The Morning Riot" radio show, Kim dished about her upcoming projects.
"I got a bunch of singles that we're getting ready to throw out in a few seconds. We're going to throw out a few singles first so we can get everybody familiar with my new sound. I have a documentary that I'm going to put out and that's going to explain a lot of things where people can stop asking me silly questions and stuff like that. When I put the documentary out, a lot of questions will be answered. I still have my book deal with St. Martin's Press which is solely about my stay in prison."
To see Kim on the road, catch her at intimate venues around the country:
May 11 – Austin, TX – Emo's
May 13 – Pensacola, FL – Vinyl Music Hall
May 18 – Bronx, NY – Paradise Theater
May 19 – Albany, NY – Northern Lights
May 20 – Philadelphia, PA – Club ONYX
May 22 – Burlington, VT – Higher Ground
May 25 – Markham, IL – Adrianna's Night Club
May 27 – Milwaukee, WI – Riverside Theatre
June 1 – Cincinnati, OH – Bogart's
June 11 – San Francisco, CA – Mezzanine
June 13 – West Hollywood, CA – Key Club