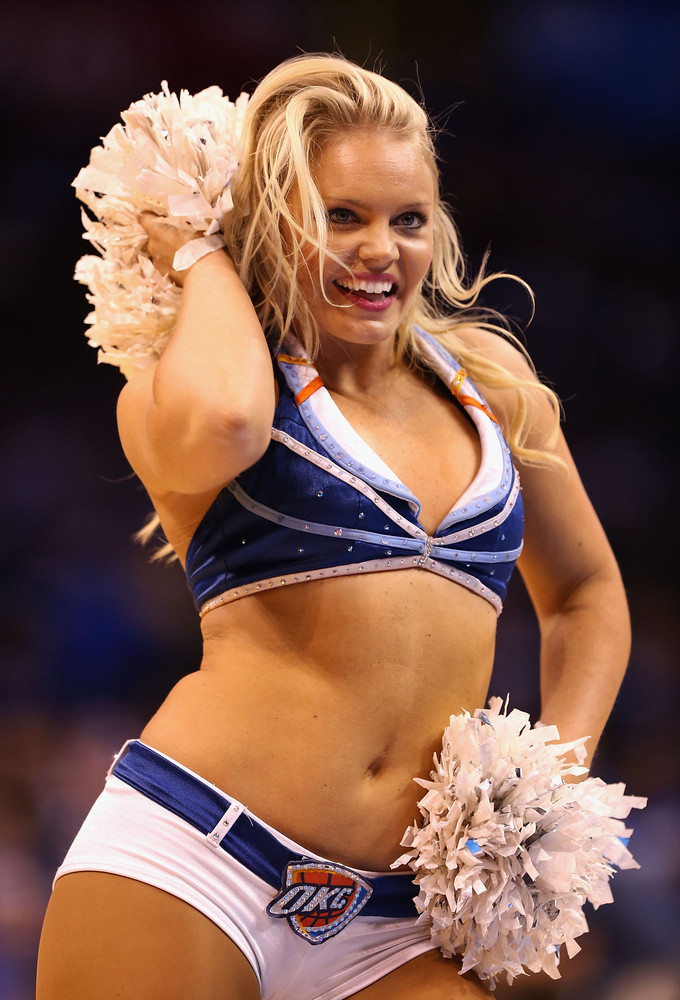 From huffingtonpost.com
A blogger for CBS Houston has been skewered by disgruntled readers this week after asking if an NBA cheerleader is "too chunky" to wear skimpy clothing.
After Game 1 of the NBA playoff series between the Oklahoma City Thunder and the Houston Rockets, blogger Claire Crawford commented on the appearance of Thunder cheerleader Kelsey Williams. Crawford wrote that the cheerleader is a "pretty blonde" but claimed that the young woman's "pudginess" was being criticized "by some folks in OKC."
"[If] she's comfortable wearing that tiny outfit and dancing for NBA fans, then good for her," Crawford wrote, according to NY Daily News. "Besides…not every man likes women to be toothpick skinny. I'd say most men prefer a little extra meat on her bones. Am I right?"
"It's articles like this that lead young women and girls to anorexia and bulimia," one reader wrote, according to the Daily News. Other commenters reportedly called for the blogger to be fired.