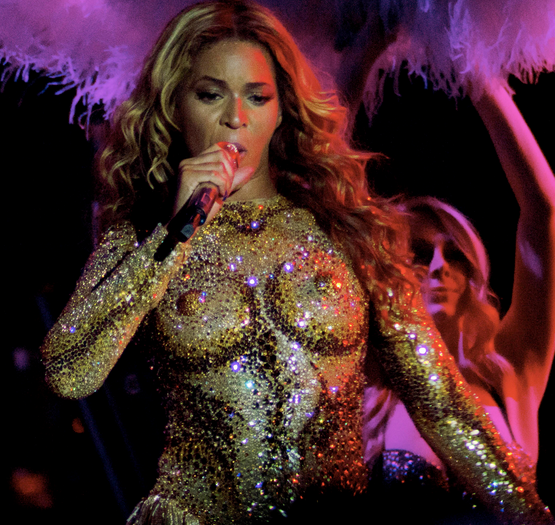 From theybf.com
If you plan on booking Beyonce & her Mrs. Carter Show, get ready for a list of demands fit for a queen. Thanks to Australia's newspaper, The Telegraph, we've been clued in on a few of Queen Bey's demands, which some critics are calling "insane." But if you've ever seen Mrs. Carter live, we think she deserves WHATEVER she wants. So far, we've learned she's demanding the most. And we kinda love it.
$900 worth of titanium drinking straws for her dressing rooms (used to drink a special alkaline water that's served at exactly 21 degrees!)
Everyone in the crew must be dressed in clothes made of 100% pure cotton (to prevent her from having an allergic reaction)
The dressing room must be painted off-white
Every toilet (in each venue) must be brand new
Bathrooms are stocked only with red toilet paper
A hand-carved ice-ball (to cool her throat after performances)
Glass platters of almonds, oatcakes and green-only crudités (no junk food allowed)
And for her 2013 performance at the Super Bowl, she supposedly demanded Blue Ivy's $22,000 cedar crib be shipped from New York to New Orleans, and her personal dressing room be stocked with $6,000 worth of imported cigars and alcohol for Jay-Z.
The source defended Bey's demands saying,
"She's extremely regimented and is taking everything extremely seriously, so she expects her list of demands to be adhered too and every detail be taken in. Working so hard and with the toll the travel takes on her body in addition to the intense shows, she feels that her requests aren't too much to ask for as she wants to ensure everything goes to plan."
AGAIN....whatever Beyonce wants....Beyonce should get. And everyone will deal....