Muhsin Muhammad II
Born Melvin D. Campbell, Jr. in Lansing, Muhsin Muhammad II, also known as "Moose", graduated from Waverly Senior High School. During his undergrad years with Michigan State University, Muhammad played football from 1992 to 1995 as a wide receiver. He later graduated with his bachelor of science degree.
In 1996, 'Moose' was drafted by the Carolina Panthers in the NFL draft. In his professional football career, he was a two-time Pro Bowl selection and led the NFL in receiving touchdowns in 2004.
After donating $50,000 worth of fitness equipment to his former high school, he was honored by having the school's fitness center renamed after him. He is currently the co-Founder and managing director for Axum Capital Partners.
Lonnie Johnson
Lonnie Johnson was a Lansing native who graduated from Sexton High School. After high school, Johnson attended Michigan State University majoring in Political Science. While at MSU, he also became one of the founding members of Omega Psi Phi Fraternity, Incorporated, the Sigma chapter.
Mr. Johnson helped marshal local marches for the civil rights movement in Lansing while work
ing for anti-poverty programs. In 1963, he assisted in the coordination of transpor
tation for people to go to Washington D.C., where Dr. King gave his famous "I Have A Dream" speech.
Johnson accepted his first job as a recruiter for the Michigan Police Recruitment Project in 1967. His primary task was to recruit 1,000 minority candidates for different law enforcement agencies. His legacy continues to live through his wife, 6 children and 9 grandchildren.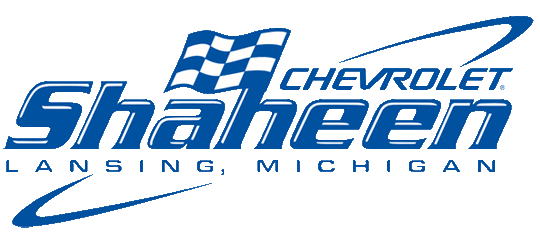 Joel Ferguson
As a native of Lansing, Michigan, Joel Ferguson attended and graduated from Sexton High School. Upon graduation, Ferguson enlisted in the U.S. Marine Corps. After serving his country for two years, Joel enrolled at Michigan State University for a degree in elementary education.
Joel Ferguson was the first African American elected to the Lansing City Council and he served on the Ingham County Board of Supervisors. In 1986 he was elected to the MSU Board of Trustees and became chairperson in 1992. Joel was also appointed to the Board of Directors of the Blue Cross-Blue Shield of Michigan Foundation. Ferguson is the co-founder of WLAJ TV-53, WFSL TV-47 and the F&S Development Company.
Willard K. Walker
Willard K. Walker is a former City of Lansing Human Relations and Community Services department director and State of Michigan executive. Mr. Walker also worked on diversity training for the Lansing CEO Diversity Council.
Not only is he a founding member of the Greater Lansing Area Dr. Martin Luther King Jr. Holiday Commission but he was the first chairperson. While attending school at Michigan State University, he received his Master of Labor and Industrial Relations as well as his Master of Arts degrees.
Serving as a training consultant for the Bureau of Rehabilitation Services,Michigan Department of Education, Walker implemented section 503 and 504 of the Federal Rehabilitation Act of 1973, which established state-wide equal employment rights for people with disabilities.
Dr. Lee June
As the Associate Provost for Academic Student Services and Multicultural issues for Michigan State University, Dr. Lee June was selected as the acting Vice-president for Student Affairs and Services in 1994. In 1996, he was permanently appointed the vice-president position.
Dr. June is the author and editor of over 30 journal articles and book chapters. He is also the author and co-editor for five books including Counseling in African American Communities and African American Church Leadership: Principles for Effective Ministry and Community Leadership.
Dr. Lee June is the recipient of the all University Excellence in Diversity Lifetime Achievement Award and the Distinguished Black Alumni Award.
Verna Holley
Verna Holley is a retired choral music teacher who received her Master of Arts degree from Michigan State University. Mrs. Holley is also a former Fine Arts Director at Sexton High School.
She has worked with the Okemos String Program and she is the pianist and musical director for the Earl Nelson Singers, a Lansing singing ensemble founded in 1963.Verna is currently a member of the Religious Conference Planning Association, the United Conference for Women and the Capital Area Music Teachers Association.She is married to Melvin J. Holley and they currently reside in Lansing.
Melvin J. Holley
In 1956, Melvin J. Holley enlisted in the Michigan National Guard and served almost 40 years as a military technician. Holley retired from the National Guard in 1991 with the rank of Chief Warrant Officer.
After the military, he enrolled at Michigan State University where he received his Bachelor of Arts in history. After becoming a Genealogist, he joined the Lansing Area African American Genealogy Society (or LAAAGS) in 2000. Mr. Holley was elected president of the LAAAGS after 6 years.
Melvin is currently a member of the Religious Conference Management Association, United Conferences for Men and Greater Lansing Youth for Christ organizations. He is currently married to Verna Holley and they reside in Lansing.
Dr. William Harrison was Lansing's first African American doctor, opening a practice out of his home in 1946. Dr. Harrison was a native of Oklahoma and a graduate of Howard university. He had to fight segregation in hospitals and fight for the respect of his fellow medical professionals. Dr. Harrison is fondly remembered by his patients for being compassionate and kind. In 1998, dr. Harrison was awarded the sparrow's founders' award and in 2006, he was inducted into sparrow's physician's hall of fame. Dr. Harrison retired in 1992 and died in 1997.